Center Brand Programmable Clock & Combined Room Stat
Providing efficient and automatic heating control, this Center CB RF wireless 7-day programmable room thermostat features adaptive control technology for system efficiency and Boiler Plus compliance, and optimum start and stop technology for maximised comfort. Easy and intuitive operation via a five-button interface makes daily use simple while installation is hassle-free, the thermostat being supplied pre-bound with the receiver unit out of the box with fully labelled terminals and flexible wiring options. Compatible with a wide range of boilers and systems.
Product Features:
Minimal, modern design
Adaptive control function maintains required temperature setting
Optimum start and stop technology
Factory pre-bound to RF receiver unit
Automatic daylight-saving time change function
Frost protection
Wall-mounting backplate and table stand included
Large back-lit LCD display with time and temperature
Simple and ergonomic 5 button user interface
7 day and 5/2-day heating programme
Battery powered, with low power indicator
Active/in use confirmation
Built-in memory holds programme indefinitely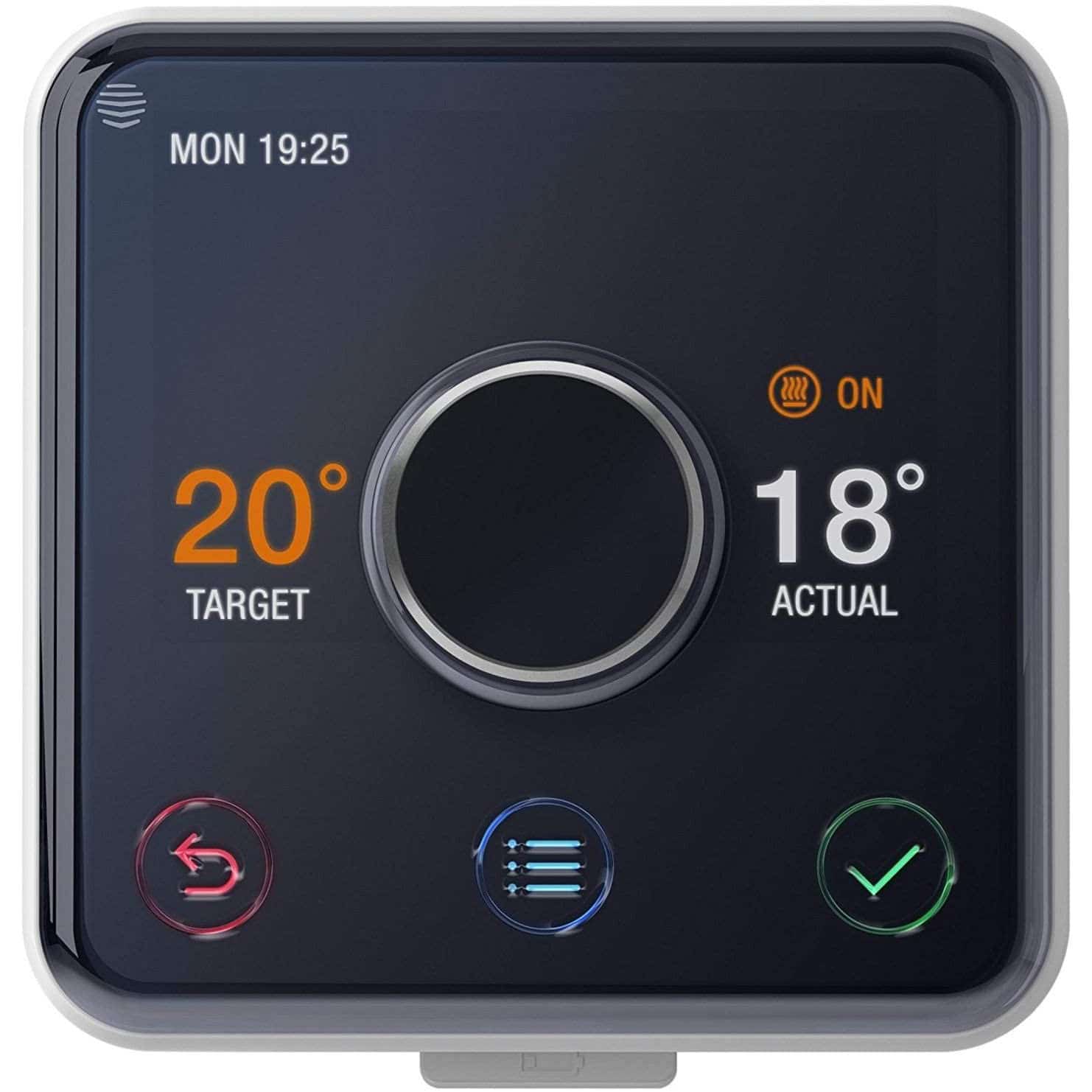 The Hive Programmable Clock & Combined Room Stat
The multi award-winning Hive Thermostat is the UK's favourite smart thermostat and works seamlessly with your existing heating system able to save you up to £110 a year by never heating an empty home.
Control it on the device, via the Hive app, or even with your voice. So, wherever you are in the world, you can set schedules and get alerts if you leave the heating on when you're not there. And with built-in Frost Protection, it works in the background to prevent problems in the winter.
Set your target and start saving
Our Hive Heating Plus service will show how much you're likely to spend on heating based on your past usage, heating efficiency, energy tariff and weather forecast. Tell us how much you'd like to save, and we'll help you set up a monthly budget.
The Fernox TF1 Boiler Filter
The Fernox TF1 compact filter, 22mm, for a high-performance central heating filter that is compact enough to fit into almost any installation. This Fernox filter provides hydrocyclonic as well as magnetic action to easily and fully remove both magnetic and non-magnetic system contaminants. The TF1 filter can extend the life of your boiler by protecting your system from these harmful contaminants. It is also very easy to maintain as the filter can be cleaned without dismantling or removing the unit. A great choice for almost all systems, this central heating filter doesn't restrict your system flow and can operate in systems up to 3 bar and at temperatures up to 100°C. Perfect for removing scale, flux, sludge, and debris, this filter is a brilliant option to restore heating efficiency.
Product Features:
Tf1 compact high performance in-line system filters
Hydrocyclonic and magnetic action
Remove magnetic and non-magnetic contaminants to sub- micron level
Fits vertical and horizontal pipework
Cleaned in minutes without removal or disassembly
Up to 24 orientations for easy fitting and servicing
All quality valves and fittings included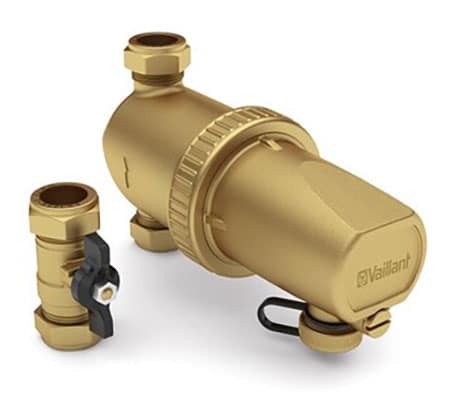 Vaillant Boiler Advance Protection Kit Filter
Turn your guarantee up to 10 on our ecoFIT pure range of boilers.
Extended 10-year guarantee available on our ecoFIT pure range, when installed with the NEW Advance Boiler Protection Kit and registered through Advance Installer

Designed by Vaillant and manufactured to our very own specifications

Horizontal, more compact solution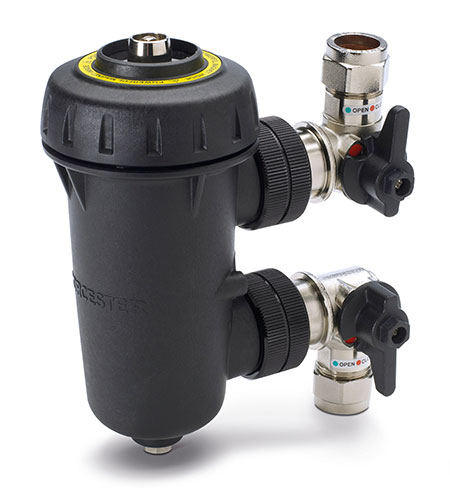 Worcester Greenstar System Filter
Over time, central heating system water accumulates harmful dirt and debris, such as rust and solder fragments shed by radiators and boilers, all of which can cause considerable problems. The entire Worcester Greenstar System Filter range has been specifically designed to combat the damaging effects of system debris and pollutants by capturing contaminants before they reach your boiler.
Benefits include:
Longer boiler lifespan

Can help to reduce system running costs*

Increase the comfort and efficiency of your heating system
Join the ever growing group of happy customers…